Feel right at home!
By booking directly you will always save minimum 5%
About BookingHost
BookingHost
We're more than just an accommodation provider. We aim to offer the ultimate Warsaw experience, with your comfort as our main priority. By choosing to use our services, you're in safe hands. Our professional staff of multilingual tourism experts will take care of you, from the moment you set foot in Warsaw right until you leave.
Rent without problem !
We guarantee the highest quality
Professional cleaning
All our apartments are cleaned by a professional team before each arrival. We provide fresh linens, towels and toiletries, so you can feel the hotel standard in our apartments.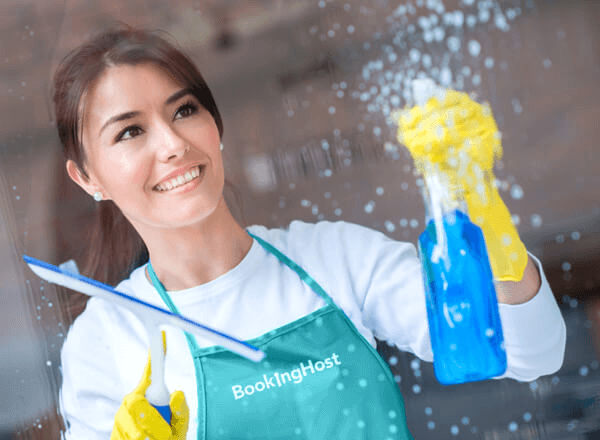 Self check-in
Convenient and contactless check-in through the keybox located at the door. This allows you to check in 100% on your own without unnecessary commuting.
Amazing amenities
Customer service desk working 7 days a week. Fully equipped kitchen, bathroom, and comfortable beds. With us you will find everything you are looking for.
Find your favorite place
Our best of the best are here...

We've managed over 100,000 guest bookings
BookingHost
http://www.stay.bookinghost.com
"

All great!

"

5/5

We loved the stay at Hoża Luxury apartments. Check in process was great, apartment was sparkling clean with an amazing location. Quick response to any questions we had. Great location. Highly recommend.
BookingHost
http://www.stay.bookinghost.com
"

Fantastic stay. Recommended.

"

5/5

Fantastic stay in this clean, comfortable apartment. Our host made everything very easy for us on arrival and departure. Highly recommended!
BookingHost
http://www.stay.bookinghost.com
"

Thank you BookingHost

"

5/5

My second stay in this apartment. I highly recommend it. BookingHost made everything so easy and special. The apartment was even better than I anticipated. Spotless, great amenities, and central to everything. Simply a perfect experience!!
Book a stay for your next trip